CHRISTMAS DAY LUNCH AT ROMA EXPLORER INN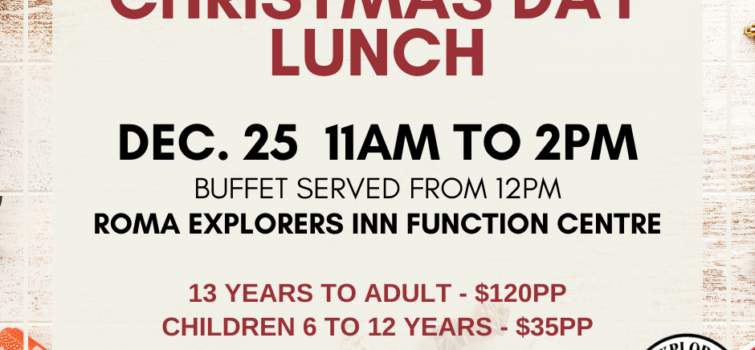 Christmas is close which means children are excited about gifts, grandparents are excited to meet their kids and grandkids, uncles, aunts, and cousins traveling from all around the world to get together and be with family. Everybody eagerly waits for this day the whole year. But one of you is stressed about cooking meals for 15-20 people for 2 whole days, especially for Christmas day lunch, and maybe even more.
Don't worry we are here for you, you just sit back, relax and enjoy with your family with our Christmas day lunch.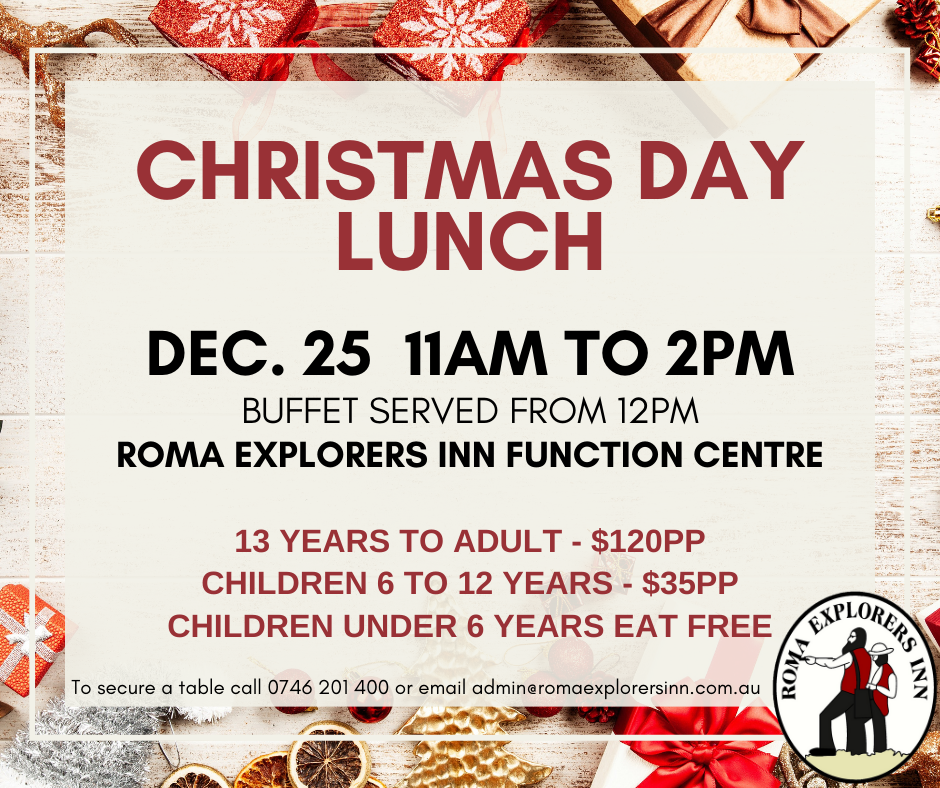 We understand how fussy a family can be with different food choices of each person, no problem, we've got you covered for that. There will be not only vegetarian options but also vegan options.
Are you still worried? That you won't be able to attend Christmas mass? We are the closest to one of the most magnificent churches dating back to 1876 – St Paul's Anglican Church. It's well worth a visit. We also have put together a list of Roma's best attractions.
Dine with your family and enjoy outback Queensland's at its finest. We are Western Queensland's largest community so we provide you more than just a meal. 
Staying-in at Roma's Accommodation
Start your Christmas eve with us, have Christmas breakfast followed by family time by the pool. It will be a great getaway, plan your stay with us at Roma accommodation, visit our website or contact us here. 

Start Planning Your Getaway Today
There is still time for Christmas, so ready to start planning with us? If the answer is YES, book a table with our Restaurant or give Roma Explorers Inn a call on (07) 4620 1400
We look forward to making this day extra special and memorable for you and your family.