How to Know Your Fine Dining Wines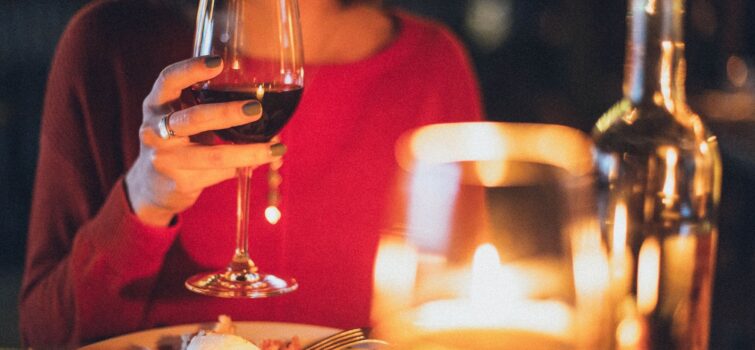 How to Know Your Fine Dining Wines (with Roma Explorers Inn)
When it comes to fine dining, a well-curated wine selection can elevate the dining experience to new heights. Whether you're a wine aficionado or a casual enthusiast, understanding the basics of wine can enhance your enjoyment and impress your dining companions. Roma Explorers Inn delves into the world of wines, exploring the different types, understanding wine pairings, and offering tips that will help you navigate the vast array of options in our fine dining menu. So, let's raise our glasses and embark on a journey to discover the wonders of wine in the realm of fine dining.
Types of Wines:
Wine is an incredibly diverse beverage, with a wide variety of flavours, aromas, and characteristics. Here are some of the key wine types you're likely to encounter in fine dining establishments:
Red Wine: Red wines are known for their rich, bold flavours and darker hues. Common red wine varieties include Cabernet Sauvignon, Merlot, Pinot Noir, and Syrah. They pair well with red meat, hearty dishes, and aged cheeses.
White Wine: White wines offer a refreshing and crisp taste, often with fruity or floral notes. Popular white wine varieties include Chardonnay, Sauvignon Blanc, Riesling, and Pinot Gris. They complement seafood, poultry, salads, and lighter dishes.
Rosé Wine: Rosé wines have gained popularity in recent years for their versatility and delicate flavours. These wines, made from red grapes with limited skin contact, range from pale pink to deeper shades. Rosé pairs well with a variety of cuisines, including seafood, salads, and light pasta dishes.
Sparkling Wine: Sparkling wines, such as Champagne or Prosecco, add a celebratory touch to any fine dining experience. These effervescent delights are ideal for toasting special occasions and pairing with appetisers, seafood, or desserts.
You can check out our exquisite drinks menu to select your favourite wine at one of our fine dining restaurants. 
Understanding Wine Pairings:
Pairing the right wine with your meal can greatly enhance the flavours and overall dining experience. Here are some general guidelines to keep in mind for your next fine dining visit at Roma Explorers Inn:
Complement or Contrast:
You can either complement the flavours of the food with a similar wine or create contrast with contrasting flavours. For example, rich, full-bodied red wines like our Pinot Noir pairs well with our roasted lamb, a main dish served with glazed Dutch carrots, roasted potato, greens and mint jus. 
On the other hand, a crisp, acidic white wine such as our Pinot Gris compliments light pasta dishes like our penne pasta or seafood. This is because acidic white wines act like palate cleansers and can cut through the richness of butter and cheese. 
Balance Intensity:
Consider the intensity of both the dish and the wine. Lighter dishes generally pair well with lighter wines, while heavier or spicier dishes can handle more robust wines. For example you can try our Barrosa Valley Estate or the Cabernet Sauvignon with our main dish — sirloin steak, served with a side of roasted root vegetables, picked asparagus, olives and grilled capsicum.
Consider Sauces and Seasonings:
Pay attention to the sauces, seasonings, or marinades used in a dish. These can greatly impact the wine pairing. For example, our prosciutto wrapped chicken breast with jus with a side of roasted vegetables and mixed herbs may pair well with our Sauvington Blanc. This is because Sauvignon Blanc's herbaceous qualities make it an excellent match for dishes featuring fresh herbs. Basil, cilantro, parsley, tarragon, or dill can complement the wine's herbal notes. Whether used in marinades, sauces, or as garnishes, the combination of Sauvignon Blanc and fresh herbs can create a well-balanced and aromatic pairing.
So there you have it! Now that you are a fine dining wine expert, book your fine dining experience at Roma Explorers Inn and impress your next date or friends with your knowledge. Contact Roma Explorers Inn for booking inquiries today!