Easter in Roma: Things To Do – Roma Explorers Inn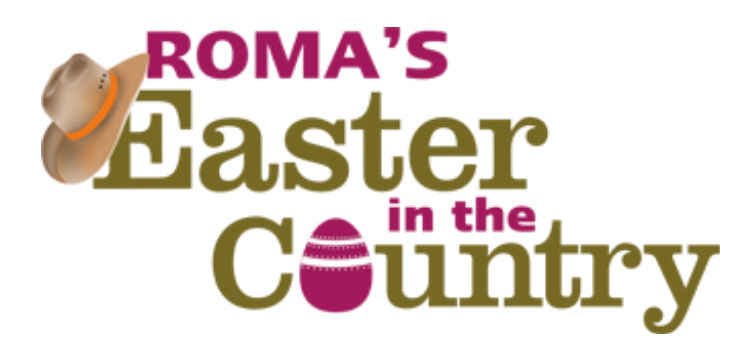 Easter is just around the corner, which means it's almost time for Roma's beloved five-day celebration of Easter in the Country.  Embarking on its 42nd year, South West Queensland's Premier Easter Events will illustrate the wonderful and esteemed country lifestyle.  
So join us at the prized Roma Explorers Inn to celebrate! Our devoted staff are here to ensure that you and your family have a memorable and positive experience in Roma during this cheerful time of the year.
Roma comes to life during Easter, offering a range of diverse activities that celebrate all things country.  Whether you want to enjoy the vigorous festival or the serene and picturesque national parks, there is is a bit of something for everyone.
So, here are a few things you and your family can get up each day this Easter in Roma:

Thursday: Outback Tucker Under the Stars
Featuring celebrity chef Mat Golinkski, the Outback Tucker Under the Stars invites everyone to the opening dinner for Roma's Easter in the Country 2019.  What better way to start the Easter celebrations than with delicious locally produced food? This is also a great opportunity to spend quality time with family and friends in a calm and composed environment.
Friday: Easter Egg Hunt featuring Willy Wonka
The monster easter egg hunt for children will be taking place at the Big Rig Parkland.  This day encourages all children to take part in an afternoon of fun and old fashioned games such as; egg and spoon races and sack races.  But most importantly a visit from the Easter Bunny and his basket of eggs, your child is guaranteed to have fun for hours on end.
Saturday: Street Markets
For those wanting a more relaxed experience or are just looking for a good bargain, you will enjoy Roma's wonderful street markets.  There will be up to 120 market stalls to browse through, so whether you like arts, crafts, food or drinks you are bound to find something you like in the fantastic array of selections.
Sunday: Easter Pro Rodeo
For those thrill seekers looking for some action, there will be Bull Rides and Easter Rodeo competitions at Basset Park.  The event is family-friendly and alcohol-free, with prizes to be won! The competition is deemed to be one of the biggest in Queensland, inviting all aspiring cowboys and cowgirls to show off their skill.  Tickets will be available at the gate, and kids under 12 are free!
Monday: Relax with a country drive to two established country gardens
End your week of celebrations and wind down with a relaxing drive to some of Roma's scenic gardens "WhyWorry" and "Moogah".  WhyWorry features native plantings and fruit trees, and all funds raised will be donated to charity. Moogah is also a beautiful and established garden and will be offering morning and afternoon tea for those who visit.
If you would like more information about Roma's Easter in the Country you can head to their website  
Interested and in need some Accommodation in Roma QLD this Easter?
The Roma Explorers Inn is fully equipped with everything essential that you'll need to enjoy your stay this Easter.  Our Roma Motel offers 89 spacious rooms, 150 seat restaurant and lounge bar, pool, free wifi, complimentary airport transfers and undercover parking.
Easter celebrations begin on the 18th of April, ending on the 22nd.  So if you are in need of Roma Accommodation be sure to secure a spot for you and your family.  
For bookings or other enquiries, please contact us here.