How to Explore Roma's Outback Wilderness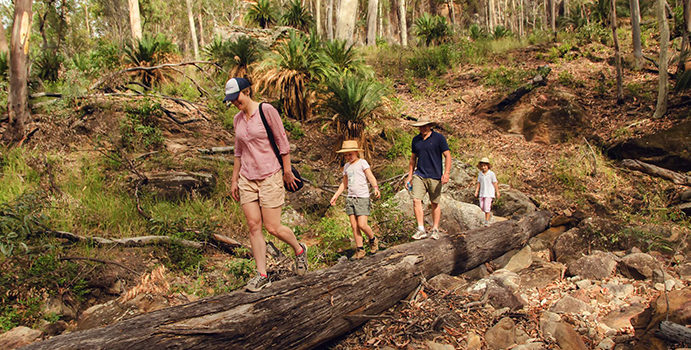 If you are looking for a real outback experience in Queensland, you have come to the right place here in Roma. Whether you have come to Roma for a weekend getaway or plan on enjoying the Australian wilderness for an extended time, there is something here for everyone. After you have checked-in to your Roma accommodation, your biggest and best outback adventures are on your hotel's doorstep. However, if you don't know where to begin we have provided a few sites and ideas for you during your stay.
Roma Outback: Flora and Fauna
Aside from the wide array of facilities operating from our Roma Convention Centre, the town of Roma has a lot to offer.
For those interested in viewing some of the wildlife and rare plants in Roma, get excited because you will be one of the few who have the opportunity to witness and appreciate the unique nature of the outback. Throughout the region, there is plenty of spectacular flora and fauna which invite you to fully immerse yourself into the Australian country. There is nothing like exploring 14 hectares of natural flowers at the Roma Bush Gardens.
A lesser known secret, one of the best parts about the outback in Queensland are the cooler months from autumn through to winter and spring. The days are lovely to spend outdoors as this is where the wildflowers come in. The go-to hot stop for wildflower is Gurulmundi, a renowned area amongst those who are flora experts and those who just want to see the natural landscape of Queensland's outback. The hot spot contains over 350 species of plants and has some of the most threatened flora in Queensland, making it a must-visit destination.
Roma National Parks
Did you know that Roma is located on the cusp of one of outback Queensland's most picturesque national parks? In Roma, there are eight potential tourist drives, which could be perfect for you if you're looking to take your vehicle to the outback and drive to these parks. However, if you are more interested in some of the eco tours available, they will also provide you with a fulfilling experience.
Two magnificent scenic areas around Roma include Carnarvon Gorge National Park which has towering white cliffs and a large rock overhanging adorned with ochre stencils and engravings from ancient indigenous culture. Lake Nuga Nuga is another, which is dappled in colour, providing visitors with many photographic opportunities.
Roma Indigenous Sites and Rock Art
Here in Roma, we have quite a unique history with our local bushrangers who have years of lived experience and knowledge of the Australian outback. There are beautiful and spiritual indigenous cultural areas to explore such as Walkabout Park which houses a significant scar tree and an array of artefacts. All of this is also stored in a display case that is the shape of a boomerang.
Additionally, if you think you may be interested in looking at some indigenous rock art around Roma, Wallaroo Station's rock art is on display. The Wallaroo Outback Retreat property contains historical aboriginal artwork, and with an ecologist as your tour guide, you will be able to fully immerse yourself in the history of indigenous creativity.
Wallaroo Outback Retreat is 72,000 acres of privately owned land, perfect for an outback adventure! If visiting without a tour guide, you must contact the owners beforehand to organise a trip. As it's so large and not very well sign-posted, it is highly recommended to enjoy this as part of a tour. Your guide will know exactly how to show you the 'must-see' features of the land, whilst also offering a wide range of knowledge and background to assist your adventure.
The Wonders Of Wallaroo Roma
If you are looking for more ways to explore Wallaroo after being captivated by the indigenous history, there are several scenic surroundings to discover such as cycas-filled gorges, as well as rare trees and flora. Another interesting attraction in Wallaroo is the abundance of rock formations, including the infamous Arch Rock and Sphinx.
For adventures that extend into the night, there are many tours that run during later hours, some even include evening strolls around the region to spy on unique gliding possums that have made Wallaroo their home.
Contact Us
The ultimate Roma outback adventure awaits! If you have any further queries about activities in Roma or want to book a stay at one of the best hotels in Roma QLD contact us now on: +61 7 4620 1400.
For additional information on tours around Roma, or to book some of Australia's most engaging and insightful tours, please visit Boobook Ecotours here.
Day tours at Boobook Ecotours will pick you up and drop you off at the hotel, making it super easy to have fun!