Introducing the New Managers at Roma Explorers Inn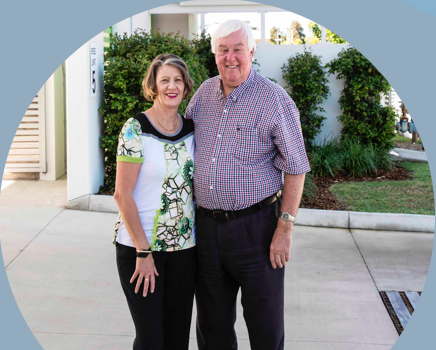 Meet the fresh, vibrant and experienced faces of the new Managers of Roma Explorers Inn and Convention and Function Centre, Jill Gordon and Richard Condon.
Jill and Richard hold over 30 years of experience in the tourism and hospitality industry and are extremely eager to continue the success as Managers at Roma Explorers Inn. Jill and Richard invest time in understanding visitor's wants and needs, and pride themselves on delivering exceptional customer service. Richard has previously managed Hotel Metropole in Proserpine and the Austral Hotel Mackay. Together Jill and Richard co-managed Potter's Oceanside Motel in the river city of Mackay. From this, Jill and Richard are very well versed in building a successful and highly customer focussed accommodation business. With years of managerial experience in similar roles you can be assured that your stay will be smooth and enjoyable.
Jill comes from a diverse background, previously holding roles in the liquor industry in Airlie Beach and as an insurance broker in Whitsunday Area. Then continuing in retail jewellery store management in Mackay with her gemmology background. Jill holds true to her interest in the local tourism industry and hotel/motel accommodation. A membership of Mackay Tourism and Bowen Tourism allows her to stay connected and delve into the industry even further.
As members of SKAL International this adheres to their passion for the hospitality  industry and travel. Jill and Richard both have access to a global network of tourism leaders with world-wide industry connections which provides a worldly and accepting approach to their management.
We are extremely excited for Jill and Richard to join as leaders to our team and for the value that they will bring as Managers to our leading accommodation in Roma QLD. Our new Managers are happy to offer assistance in meeting your every need, whether that be recommendations of local attractions, finding the best fine dining in Roma, or even just to have a friendly chat. So if you have any queries or would like to get in touch with Jill and Richard, please don't hesitate to email or call here.