4 Benefits Of Taking A Country Break in Roma Queensland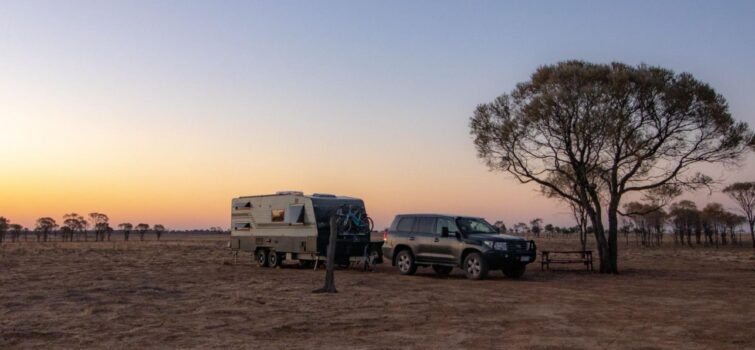 For a lot of people, city life can be stressful. Traffic, busyness, the daily grind of work, and your responsibilities at home can lead to a craving for escape. So in those times when it all gets too much, how can we remedy our situation? Easy, take an old-fashioned break to the country in Roma Queensland. 
Psychologists suggest travelling and taking a short break is highly effective in bettering your mental, physical and emotional health. And what better place is there to escape to than the natural beauty of Roma, Queensland. Read on to see how an escape to Queensland's country could benefit you today.  
1. Travel Stress Free
Getting behind the wheel and setting off on the open road is the best way to start your escape to the country. This spontaneous way of travelling allows a little preparation to go a long way, meaning less stress and more relaxation. After all, the fun of a road trip is to travel off the beaten path! Get lost in amazing landscapes of outback Queensland, find hidden treasures along the way and enjoy the comfort of your own mobile space. 
When you are ready to wind down for the day, find your way to the friendly faces at Roma Explorers Inn. Whether you come with a caravan or just your car, we will be able to accommodate you!
2. Get Back Into Nature at Roma Queensland
It can be difficult to connect back to nature in the hustle and bustle of the city, but the countryside makes it easy. With the natural world at your fingertips, immersing yourself into Mother Nature and getting in tune with the earth is as simple as breathing. Importantly, research suggests there is a strong connection between getting out into nature and benefits such as decreased stress, better mood, and heightened attention.  
When in Roma, make sure to visit the Roma Bush Gardens to find yourself in a natural wonderland. For an even more immersive experience, make sure to turn off your electronic devices and connect to the world through your five senses. 
3. Stargaze 
Without the effects of light pollution, the night sky shines a million times brighter. So when it comes to your country escape, make sure to look up once the sun sets. The worries of day to day life are sure to feel much smaller once you see the awe inspiring sight of a million stars in the sky. For an even better view, bring a telescope along to see the wonders of the cosmos up close. 
4. Get Active  
It's no secret that getting active is beneficial for your mental, physical and emotional health, but combining exercise with country air and landscapes is a game changer. On your country break, try different modes of outdoor exercise like hiking and cycling to widen your horizons whilst enjoying the beautiful scenery. We guarantee it will refresh your mind, body and soul! 
Evidently, a short break to the country can work wonders for your mindset. For any and all queries about accommodation, experiences and eateries in Roma Queensland, contact the experts at Roma Explorers Inn!