Roma Function Centre: Memorable Beginnings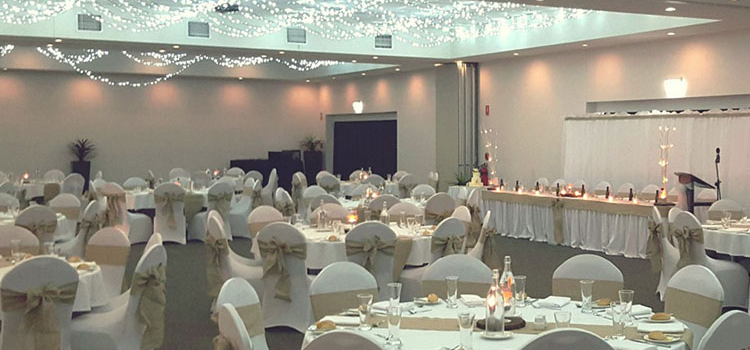 Nestled in the heart of Australia's vibrant Roma, Roma Explorers Inn welcomes you to a world where events are transformed into unforgettable memories. Our Roma Function Centre is a testament to our commitment to providing exceptional event experiences in this charming region. You've arrived at the perfect destination if you're seeking a memorable setting for your next celebration or corporate gathering. 
At Roma Explorers Inn, we recognise the exceptional nature of each occasion, warranting a genuinely personalised approach. Enter our Roma Function Centre, a pivotal facet of our commitment to excellence. Beyond the conventional concept of a venue, it emerges as an exquisite canvas where your dreams and aspirations manifest vibrantly. Roma Function Centre does not merely offer a backdrop; it meticulously curates the setting for remarkable events, seamlessly blending opulent amenities, bespoke services, and an unwavering dedication to exceeding every expectation. 
Elevating Your Event Experience 
At Roma Explorers Inn, we deeply grasp the significance of each event and the necessity for an exceptional setting. The Roma Function Centre, with its remarkable offerings, elevates your event experience to unprecedented heights. With an unwavering commitment to delivering personalized service and top-notch amenities, we ensure that every occasion, whether personal or corporate, receives the attention it rightfully deserves. Here's how our venue goes the extra mile to create unforgettable moments that resonate for a lifetime:
Versatility for All Occasions
Roma Function Centre is proud to offer its versatile venue for a wide range of events. Whether you're planning a small wedding reception, a big birthday party, a corporate seminar, or another special event, our space can adapt to your needs. Our venue includes beautifully decorated banquet halls and peaceful outdoor garden areas, giving you the perfect place for your event. Our team works closely with you to make sure everything, from the setup to the decorations and facilities, matches your vision. Whether you're hosting a small get-together or a big celebration, Roma Function Centre can accommodate your event with style and grace.

Impeccable Service and Amenities
At Roma Function Centre, we know how important it is to have great service and excellent amenities for unforgettable events. Our team is committed to making your event planning easy from the moment you contact us to the final moments of your event. We provide modern amenities, like advanced audiovisual equipment, comfortable seating, and flexible event spaces. Our in-house catering team creates delicious menus, ensuring your guests enjoy great food. If you need technical support, event coordination, or any other help, our team is here to provide fantastic service to ensure your event is a success.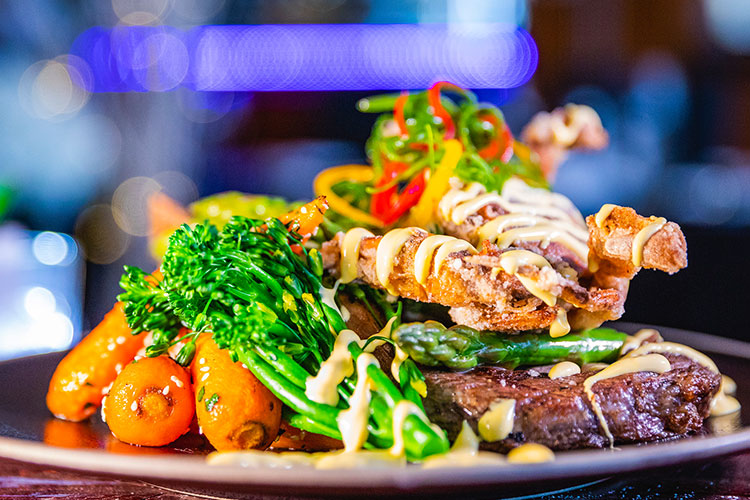 Key Takeaways
Roma Function Centre is more than just a venue; it's the place where unforgettable memories find their home. With its exceptional versatility that caters to a diverse range of occasions, the venue ensures that every event runs seamlessly. The dedicated team, committed to delivering impeccable service and amenities, works tirelessly to exceed expectations. Whether it's a dream wedding, a professional seminar, or any other special occasion, Roma Function Centre stands ready to be your perfect partner in crafting unforgettable moments that linger for a lifetime.
Ready to make your event dreams a reality? Explore what Roma Function Centre offers. Contact our team today to discuss your event needs, schedule a tour of our venue, or request a personalised quote. Let us help you plan and host an event that will be remembered for years. Your journey towards creating memorable moments begins here at Roma Explorers Inn.